Celebrating World Book Day
Celebrating World Book Day
12 March 2019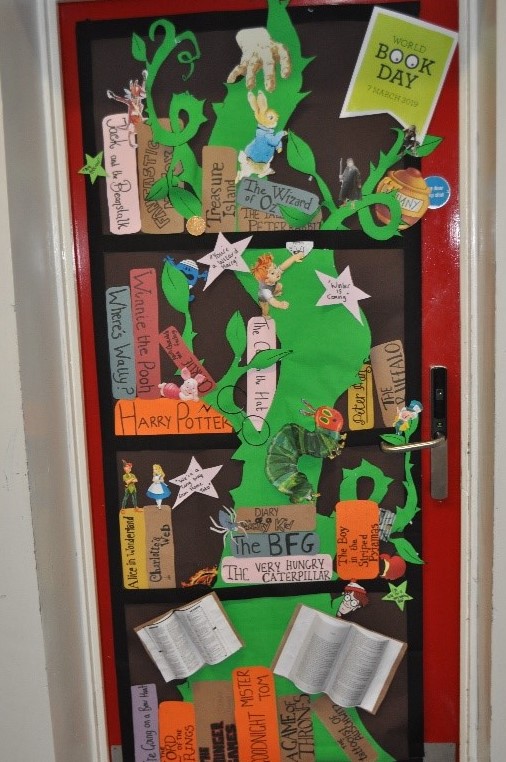 From 'Willy Wonka and The Chocolate Factory' to 'The Hunger Games', faculty doors around school were decorated for World Book Day with various authors and popular stories. The Maths department had 'The Hungry Caterpillar', Humanities had 'Peter Rabbit' and Performing Arts had David Walliams' 'Fing'.
In the Library, students played word games such as Scrabble and 'What's Up?' to assist with their Literacy skills, vocabulary and communication. There was also a 'Book Tasting' event in which students wore chef hats and sat in a 'Literacy Restaurant' reading selected books from the Accelerated Reading programme and jotting down words on their plates to later look up in the Dictionary - all designed to help with their reading and understanding.
Students also took part in a book hunt around school, which involved them asking members of staff for a clue about a book. They then had to make a note of what the book title was and fill in their answers on an activity sheet.
Year 7 student, Daniel, said: "I really enjoyed the activities in the Library. I had never played Scrabble before but was really impressed with some of the words I managed to make out of my letters."