Head of Year visits Cape Town to inspire young children
Head of Year visits Cape Town to inspire young children
29 January 2019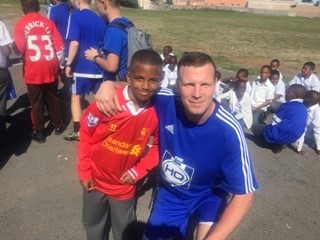 'Hype' was created by a group of volunteers in the local community to use their expertise and networking to transform the lives of disadvantaged children and young people. They aim to develop, fund and support learning programmes at every stage of a young person's development regardless of social background.
Part of their work involves coaching and training in township schools and they are due to visit Cape Town in February to set up a 'Vibrant Parks' project. As part of this project, Hype will be visiting three cities over six trips to help inspire young people to engage, empower and educate the next generation. During the Cape Town trip, this project will be delivered in Green Point Park, which was one of the legacy projects of the 2010 FIFA World Cup which was hosted by South Africa.
During his visit, Mr Huyton is planning on taking kit for the local school children including football boots, shin pads, goalkeeper gloves and more to help those who are living in poverty.
He said: "You would not believe the impact that taking kit over has on these young children. I have met some fantastic people on my past visits to Cape Town and I cannot wait to go back out and see how they are doing."